Dear Husband,
you met your goal! At the beginning of the season, you

said you

wanted 3 wins.

..and g

uess what? You did

it!
I've said this a
lot already, but boy am I sure proud of you. Although there were nights that I would complain about you coming home late, or

get frustrated because all we seemed to talk about anymore was football,
know that I love you. I

respect you. I admire you. <3
Dear

bathtime,
you make my son so very happy (a

lthough this wasn't always the case...)

. He could be tired as all get out, a complete grouch, but the second his little toes touch the water, he. is. thrilled

. Thank you for that.
Dear Brooklyn

& James,
you two were reu

nited

a few weeks ago, and my how things have changed! The last time you two were together, you couldn't walk, you couldn't talk, and you hardly interacted. This time, you two had a ball! Love is in the

air...
although, you two do need to work on your parenting skills a bit. Just

sayin'.
Dear Kansas City,
we get to visit you again this weekend for the nephew's second birthday party. I can't wait! Oh

, how I miss you more than I ever thought I would...
Dear picture

above,
you absolutely scream "FALL!" to me. I mean, colorful, crunchy leaves on the ground, jeans and a long sleeved shirt, the sun shining to warm up the crisp air a bit, and a football laying in the grass, for

p

ete's sake!
Perfect
.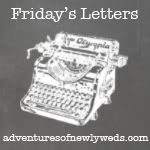 Pin It Now!